ENTREVISTA EN ARTIZEN MAGAZINE
MAIL ART
Interview to Katia Muñoz
by Cindy Marks
Do you feel that Mail Art has been a good way for you to connect with a wide audience of participants about Women's Issues? Was there a reason you chose this particular kind of art? Had you considered other types of art or did you come from a Mail Art background yourself and then decide to apply it to this particular topic?
Yes, definitely! Mail art has allowed me to meet a variety of artists, learn more about the world of mail art and create a vital and social bonding on the subject of women, an issue that unfortunately still needs many changes and global reflections.
I am a visual artist and I dedicate myself to art for many years, I have participated in numerous exhibitions with my paintings and photographs, but I really wanted to have an art project that was not only personal but social rather, I think the Art has a transformative power and cohesive, need to contribute to the reflection and because the resolution of social problems that still plague humanity.
As an artist I had discovered mail art as a way of expressing myself, first with personal correspondence with other artists as the internet helped massively intensified this artistic activity knew more and create a large core of mail art artists with numerous announcements.
With all this background I found in the mail art one way to approach this ideal of transformation, to contribute in some way to a dialogue between art and society on the subject of women, so I decided to create a virtual female group, from which gender and work multiculturalita, opened worldwide calls on the subject of women and the response was amazing.
Besides that not only responded artists but people need to say about the theme too, without artistic connections but with a need to express, men and women, the elderly, students and children have responded my calls, and all together , artists and non-artists have created through their postal contemporary female identity that screams and whispers.
OTROS MEDIOS :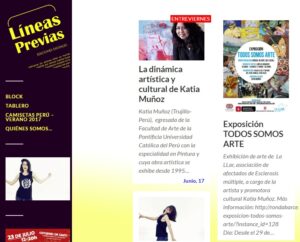 REVISTA TOUMAÏ BARCELONA